Hannah and I started May 11th to bike from our home in Hof bei Salzburg to Chieming. We pitched our tent at Camping Seehäusl ten meters from the lake and continued our ride back home the next day.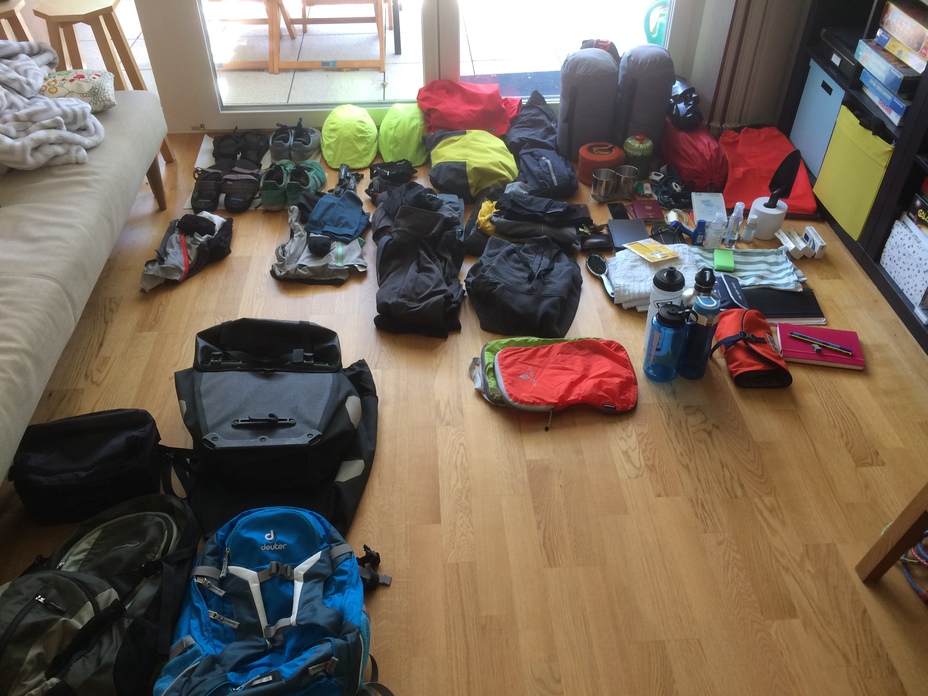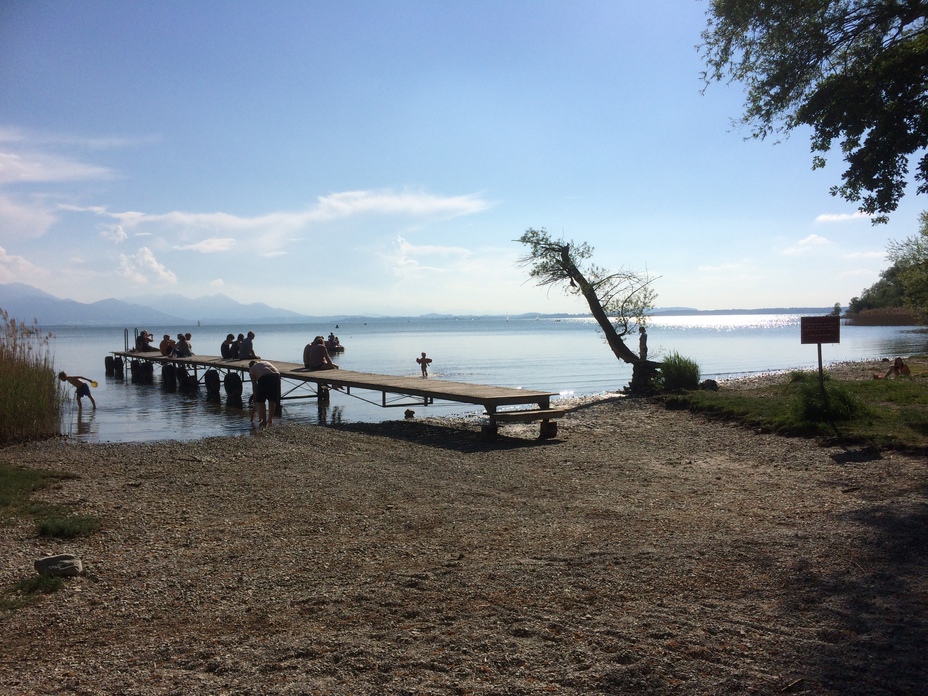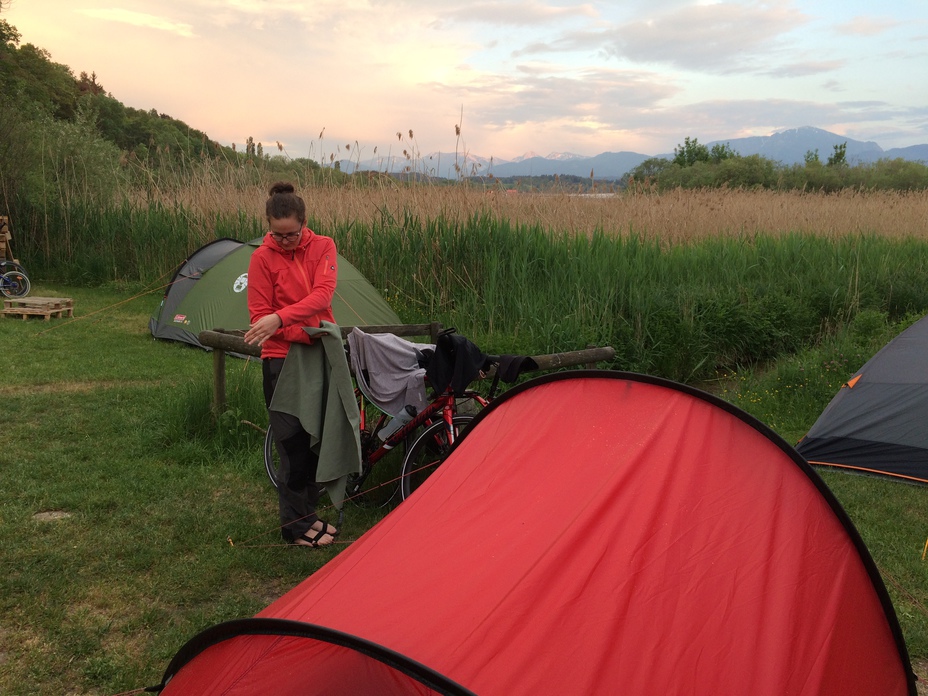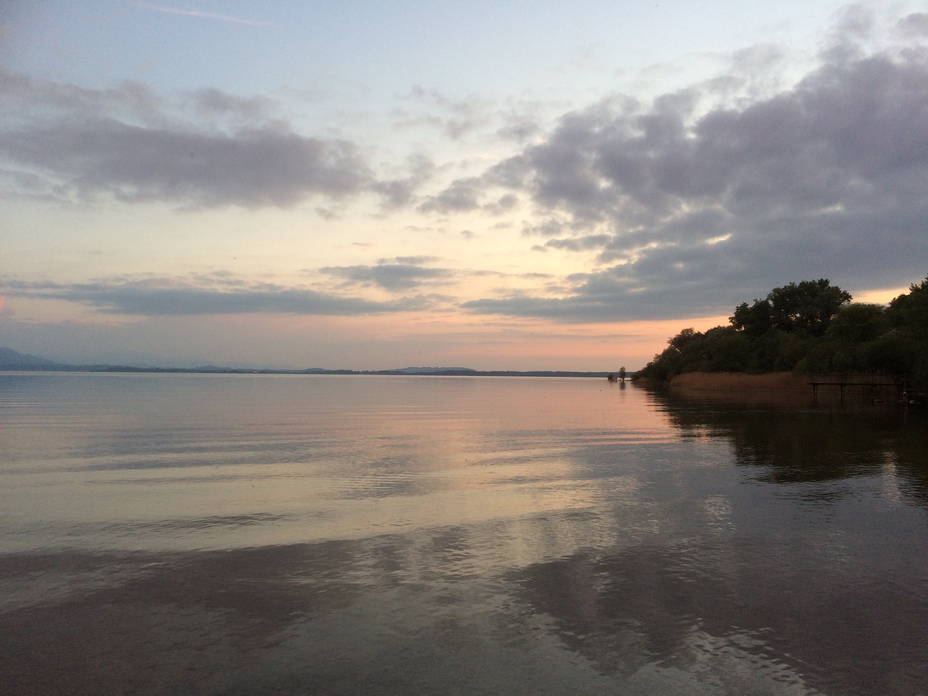 Route
Hof bei Salzburg - Salzburg - Freilassing - Teisendorf - Traunstein - Chieming - Nußdorf - Kammer - Waging am See - Petting - Laufen - Salzburg - Hof bei Salzburg
Total distance was 152 kilometers with an elevation gain of 1243 meters and a ride time of 9 hours and 40 minutes.
Packlist
2x Bike
1x Handlebar Bag
2x Pannier Rack Bag
2x Backpack
2x White Light
2x Red Light
2x Gloves
2x Helmet
2x Bike Shoes
2x Bike Socks
2x Socks
2x Bike Short
2x Bike Shirt
1x Bike BH
2x Rain Jacket
2x Rain Trouser
2x Long Trouser
2x Sleeping Bag
2x Sleeping Pad
1x Tent
1x Footprint
1x Stove
1x Gas
1x Pot
2x Cup
2x Spork
2x Lighter
2x Headlamp
6x Headlamp Battery
2x iPhone
1x iPhone Charger
1x Battery Bank
1x Garmin
1x Garmin Charger
2x Map
2x Kindle
3x Dry Bag
4x Underwear
2x Leggings
4x Base Shirt
2x Base Shirt Long
2x Fleece
2x Belt
2x Buff
2x Woollen Hat
8x Food
1x Toiletpaper
1x Poop Digger
1x Soap
2x Towels
1x Sponge
1x Cloth
1x Hand Sanitiser
3x Handkerchiefs
1x Deodorant
2x Toothbrush
1x Toothpaste
10x Contactlenses
1x Hairbrush
1x Sunscreen
1x Medkit
3x Water Bottle
2x Sandals
2x Passport
2x Wallet
2x Keys
1x Lock
2x Compression Bag
1x Tweezer
2x Notebook + Pens
1x Tent Repair